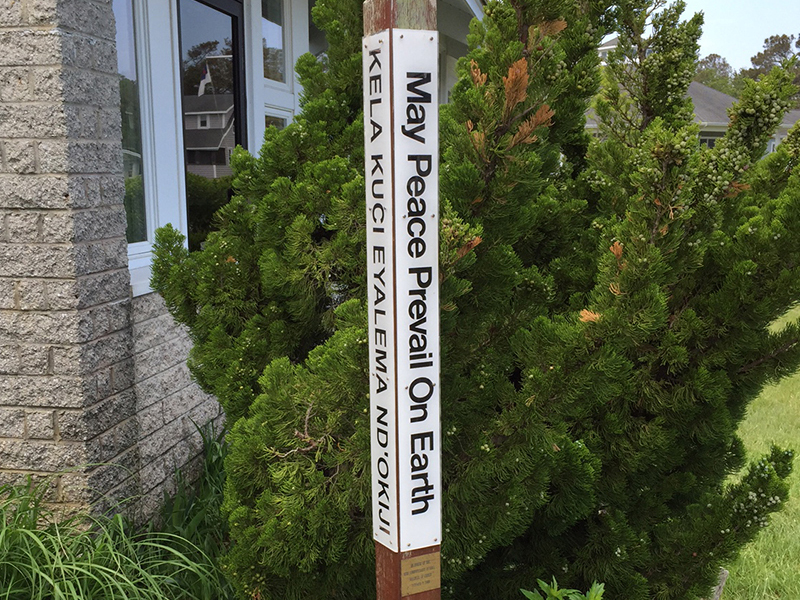 Outreach
Outreach is a major ongoing focus of Bethany Beach Christian Church, reflected through our current work with Socrates Café, CROP Walk, Prayer Bear Program, and Helping Hands Food Bank.
Socrates Café
These are philosophical discussions around the world where people from different backgrounds get together and exchange thoughtful ideas and experiences. BBCC started a Socrates Café in 2013 as a Community Outreach project. Meetings are held in the chapel on the first and third Tuesdays of the month, from 2:00-3:30. We learn more when we question and question with others in a common quest to gain a better understanding of human nature. Meetings are open to anyone who wishes to attend. For more information, please contact rm.hendrix@mchsi.com.
CROP Walk
The CROP Hunger Walk has become a Bethany Beach community-wide event. It has been locally organized through Rose Mary Hendrix's (member of BBCC) leadership and dedication to raise funds. These funds help support the overall ministry of Church World Service, especially grass-roots, hunger-fighting development efforts around the world. In addition, each local CROP Hunger Walk retains up to 25 percent of the funds it raises for hunger-fighting programs in its own community.
Prayer Bear Program
This program started in a Hawaiian church and was adopted as an Outreach Program at BBCC in 2000. Congregational members donate bears, and these bears are available to anyone in need of a "hug" or "loving encouragement". They show that someone cares and serve as a visual and concrete acknowledgement. Each bear comes from BBCC with a small tag reading "God loves you and we do too". To date, BBCC has donated several hundreds of bears and has gotten a very positive response from recipients.
Helping Hands Food Bank
BBCC collects food, as an ongoing project to benefit Helping Hands Food Bank in Frankford, DE. Church members donate non-perishable foods that are collected in the Chapel each week and delivered once a month to the Food bank.