News and Events
Farewell Dinner
Posted: June 24, 2022
In May, BBCC said farewell to several members of the congregation: Glenn & Brenda Chisholm, Patrick & Dana Miller, Linda Owings, and Mary Lou & Peter Urquhart.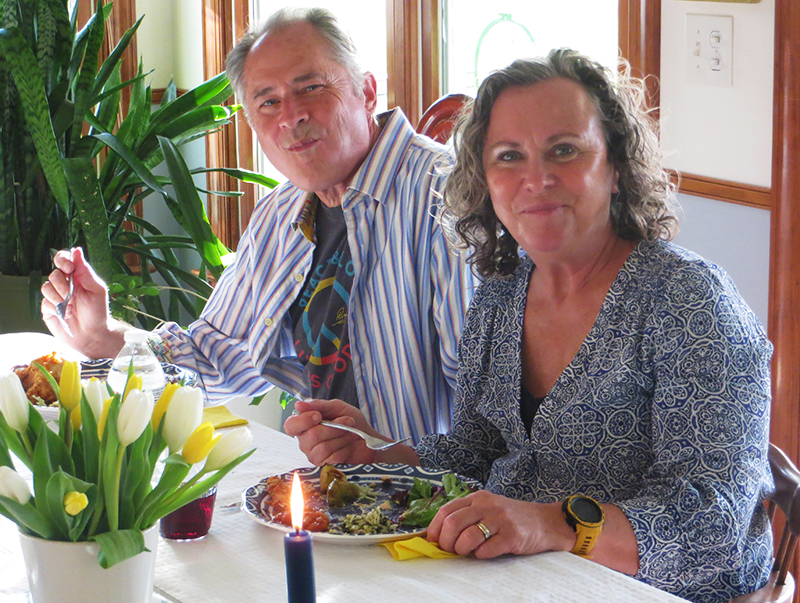 Patrick and Dana Miller are moving to California.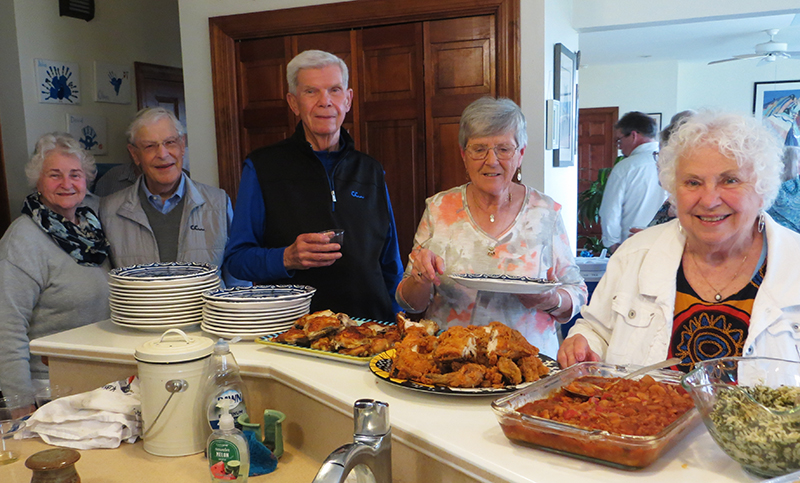 Mary Lou and Peter Urquhart are moving to Virginia, Glenn and Brenda Chisholm are moving to Pennsylvania,
and Linda Owings is moving with the Millers to California.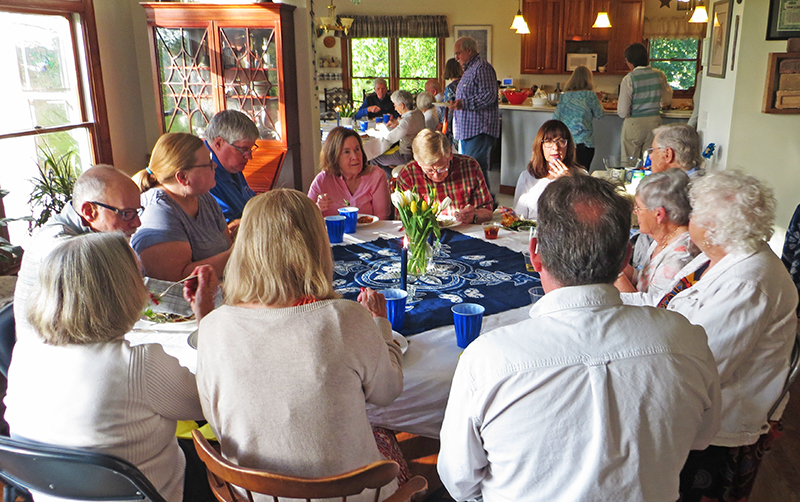 Members gathered at Guy and Peggy Fisher's house to say farewell.
---
Seder Dinner
Posted: June 24, 2022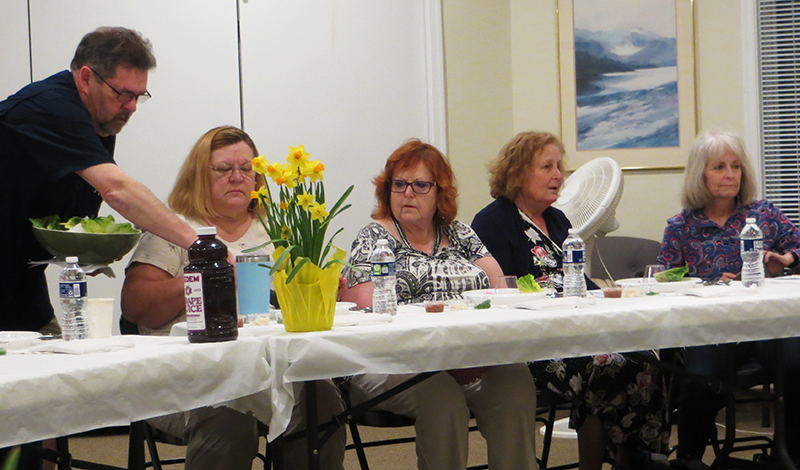 May 2022 - Seder Passover Dinner in Campbell Hall that was composed of sections, following a specific order of text, liturgy, and instructions. The meal, while being a true church "covered dish" event, included haroset, matzo ball soup, and delicious brisket.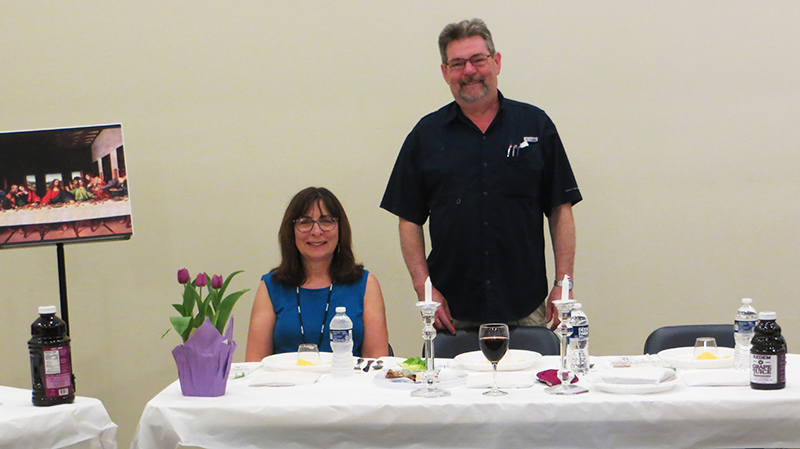 Anne and Marc Theriault hosted and led the service.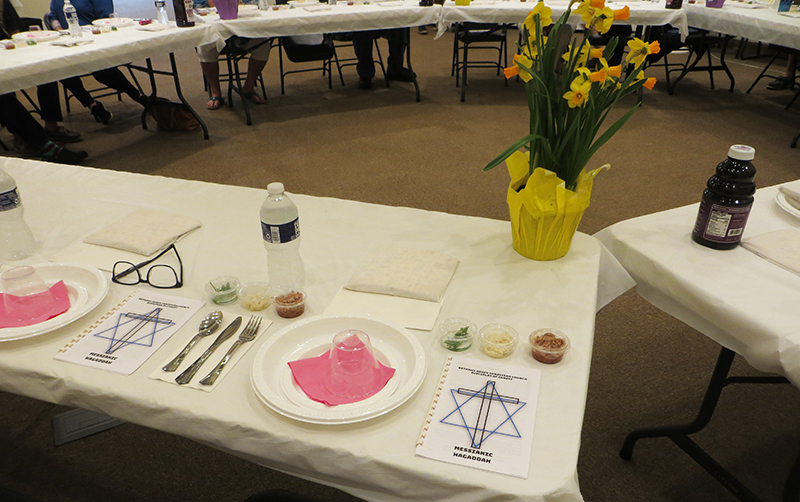 Each person's place was set.
---
Food Donations
Posted: November 21, 2021
Thank you for your continuing support and faithfulness! Local food banks continue to be in need of the following items:
peanut butter and jelly
boxed potatoes
mac and cheese
ramen noodles
pasta and spaghetti sauce
rice
boxed cereal
instant oatmeal
canned soup
canned tuna and meat
canned vegetables and fruit
toilet paper
laundry detergent
deodorant
feminine products
Donations can be brought to the church Tuesday mornings, from 9am to noon.
---